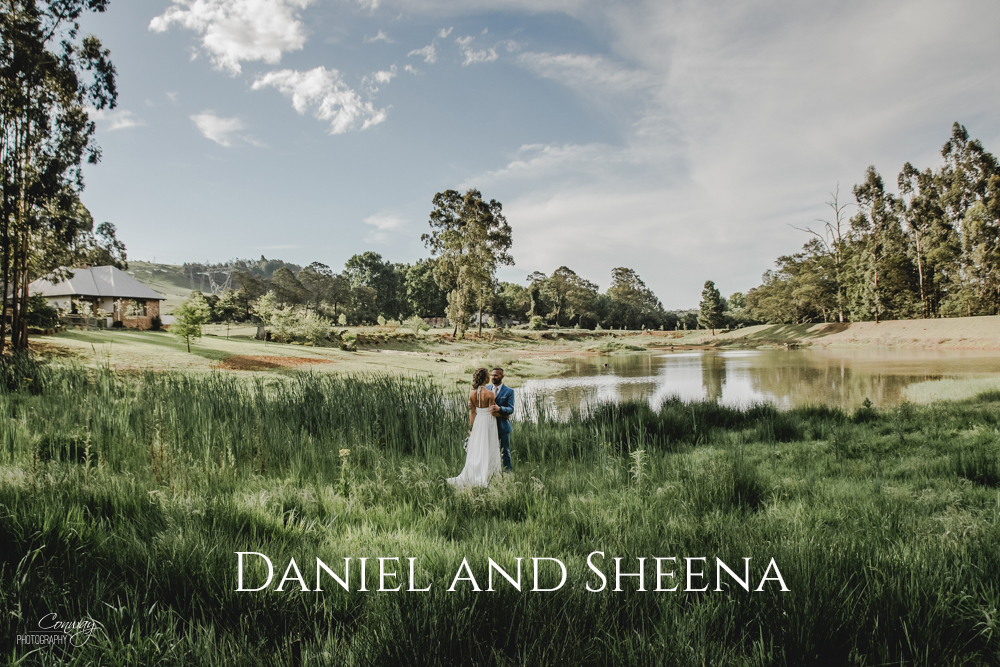 Daniel And Sheena
I am very excited to share with you the wedding of Daniel and Sheena who said their I do's at Cranford Country Lodge up in the Midlands. What a special little venue with some really amazing people.
When we started out photography many years ago we did Sheena's sister Cara's wedding and so it was really nice to catch up with everyone again. I started off with Daniel and the boys and as you can see this group of guys was such a blast. They were so great to work with and laughing with these guys came so naturally. I hadn't even seen Daniel around Sheena yet but knew from the first 5 minutes of working with him that he was madly in love with his bride.
I then headed to the girls and Sheena looked amazing! Her dress was perfect for her and the excitement so present in the hour leading up to ceremony.
The ceremony was held in a beautiful little chapel and the pastor gave a great service.
After the ceremony we headed out to our creative and working with the bridal retinue was amazing. Everyone was so willing and fun and Daniel and Sheena just had so much love for each other that capturing them together was such a joy. Also Cranford really has some very special spots to shoot and we didn't nearly get to everything that they had to offer.
We then headed out to an intimate reception with some very special speeches, lots of laughter, tears and great food.
I pray that you guys always keep your love strong and may it always be blessed! Thank you for letting us capture your day!
Photographer: Wade Conway
Venue: Cranford Country Lodge
Make up and Hair: Kendyl McPhearson
Flowers: Kloof Florist
Suits: Suit Yourself
Dress: Cara Botha
Dj: Grant Rust
Cake: Smith's Bakery
Decor: Charlene Brancart ( Jars Of Joy)