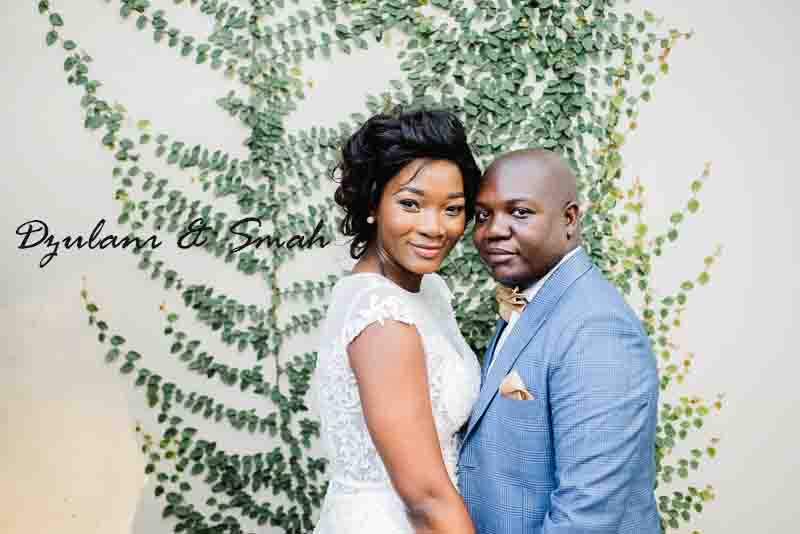 Dzulani & Smah
We would like to welcome Dzulani and Smah to our blog this afternoon! This couple got married at Chantilly Resort just outside Zinkwazi. I was really impressed with the amount of effort and time put into every detail in this wedding. From the Violinist and Celloist to the tented reception decor' to the suspended cake to the detail of the bridesmaids dresses. Everything looked meticulously planned. Dzulani and Smah had booked me from the ceremony and so I started with the beautiful stone Chapel. It was quite a hot day in December so the sun was out in all it's glory and heat. The guests were all greeted at the gate with Ferrero Rocher chocolates. The guests were then greeted to sounds of a mini-orchestra playing in the gardens and were presented with light snacks and cold drink. On a hot day like this you are sure grateful for those small condiments. The ceremony began a bit later than expected but the wait had created an expectancy for Dzulani's beautiful bride.
When the flower girls began their walk down the aisle they threw gold dust on the ground preparing the way for the bride as they danced down to the front. Dzulani was so nervous as he saw Smah walking down the aisle towards him. Smah's father bowed to Dzulani and kissed his daughter goodbye and handed her over to Dzulani for the last time. It was a very emotional service, filled with tears and plenty of laughs. The sermon was strong and direct and the formalities felt so quick that before I knew it the first kiss had already happened.
And out we went, celebrating into the neighbouring garden to set up our custom-made umbrellas for the drone fly-over. I gave the bride and groom a bit of time to be congratulated by all the guests and have some drinks before getting into the family photos in the gardens. After finishing the images we went into the field for the creative, popped some champagne and finished off by the creeper on one of the buildings inside the venue. Smah went to powder her face for the next round whilst we set up in the marquee for the grand entrance.
The reception was quite busy with alot of speeches made, songs sung and some massive gifts given by the groom's parents to get Dzulani and Smah started in their life together. Smah was full of emotions and tears and after all the formalities was completed the party got started. I would just like to thank Dzulani and Smah for choosing us as their service providers and wish them only success in their future together…
Main Photographer: Wade Conway
Venue: Chantilly Resort
Videographer: Bigfoot Productions