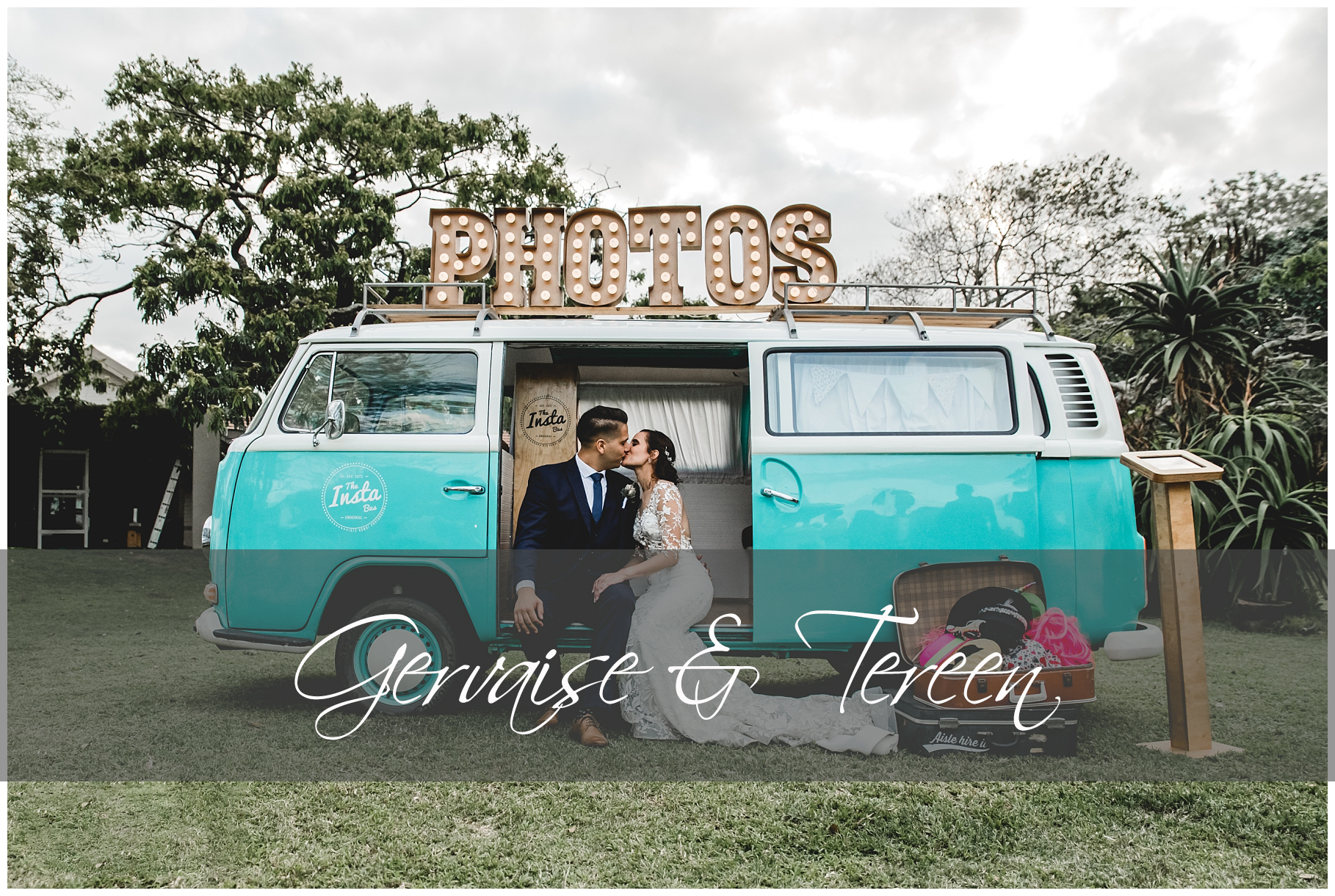 Gervaise & Tereen
I would like to welcome Tereen & Gervaise to our blog today. There were a few favorite elements at this wedding like A Hanrie Lues dress, a fantastic venue like Eagles Cry and well just a down right good looking couple that made this wedding so wonderful to capture. Not only was Tereens dress just exquisite but she looked absolutely breath taking in it. Every bit of the venue was beautifully decorated and I was given something to shoot at almost every corner.
We started the day off with a bottle of champagne and I do love it when the girls all have matching gowns for a few fun photos. Then after getting into her stunning dress we headed down to the beautiful ceremony area that must be seen.. The wind was a little intense but everything was perfect, from windy veil shots to first looks and to the loudest cheer I have ever heard for a first kiss. Moments like these make me so happy and I am always reminded of why I just love what I do so much.
We then had some fun with the bridal retinue and then finished off the creative with some moments with the bride and groom. I love that we got to use the long veil and that the wind let us play with it.
Gervaise couldn't keep his eyes or hands off his bride and this made shooting them so easy and enjoyable. While we finished off the creative the guests were entertained by the coolest Retro van photo-booth and I quickly snuck in a few photos with the bride and groom.
We then started off the reception with much laughter and some tears and a lot of dancing. Tereen and Gervaise I hope these images will bring you as much joy as it was for me to take them.All the best for your future going ahead!
Photographer: Zandra Conway
Dress: Hanrie Lues Bridal
Venue: Eagles Cry Wedding venue
Video: Dan Dedekind