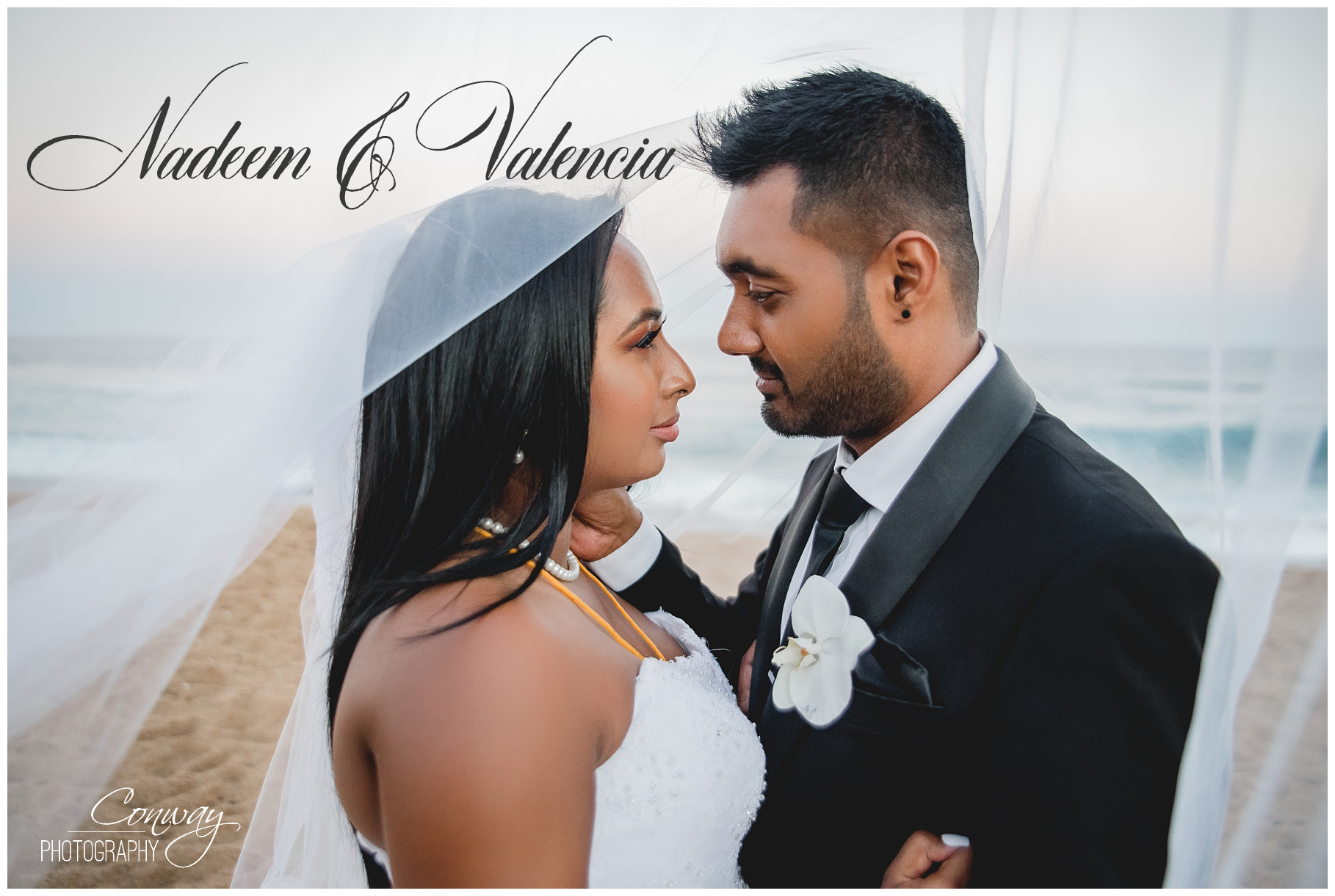 Nadeem & Valencia
We would like to welcome Nadeem and Valencia to our blog this afternoon. Valencia and Nadeem tied at the knot at Zimbali Lodge. This couple were both very photogenic and were easy to work with. We started the day with a small creative with the boys at a pool bar near Fairmont Zimbali Hotel. I could see Nadeem's nerves were just jumping as he anticipated the day. The bridal and groom prep both went according to plan and Valencia just looked stunning in that dress of hers.
At the ceremony the entrance was just grand as Valencia made her way down the grand staircase towards the alter with her father by her side. Nadeem could not take his gaze off of her!. This ceremony was a bit different in that it was a combination of both Christian and Indian traditions. After the sermon was preached, the vows made and the register signed we left for the waterfall to begin the creative. The light was just perfect for this shoot and we were so blessed to be spoilt by it. I just love twilight and the contrast and colours it gives.
The reception was filled with people that truly know Nadeem and Valencia well. It felt so intimate and personal. There were lots of jokes shared that night and the first dance was well executed. I ended the night off with a night shot of this couple in front of the magnificent Zimbali Lodge. I would like to thank Nadeem and Valencia for entrusting their special day to us.
Venue: Zimbali Lodge