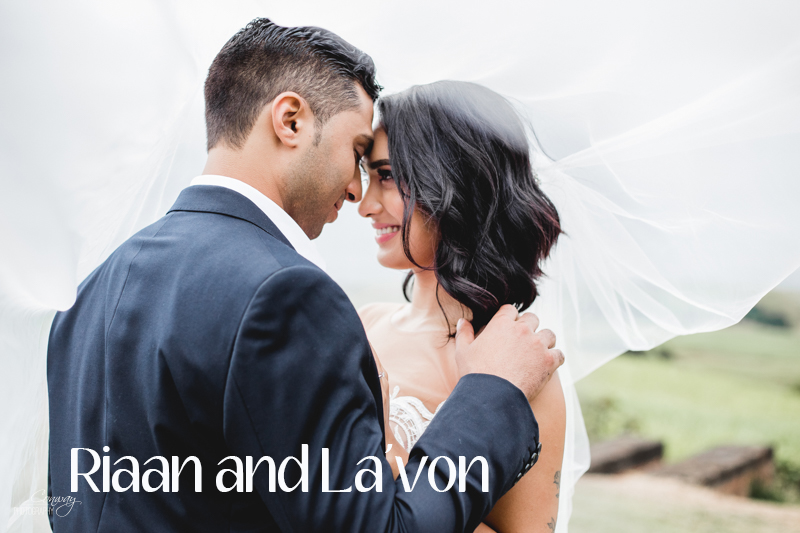 Riaan & La'von
WOW! Where do I even start with this wedding! I feel like I'm still reeling from this shoot just through putting these pictures on the blog.
I knew from Riaan and La'von engagement shoot a few months back that this was going to be one of those weddings that would be a stand out forever. Not just that La'von is absolutely breathtaking and nails every shot but that these two have a remarkable chemistry that is just so undeniable. This is that once in a lifetime kind of love and I am so excited and honored that I got to be witness to it and that I as their photographer get to share these images with you.
Maroupi was Mr and Mrs Franks wedding venue and it just beautiful all around. It has so much options for amazing photography elements all around and the service was just astounding!
Its made its way to one of our top wedding spots and I would recommend it to anyone.
La'von looked absolutely stunning in her custom made Hanrie Lues dress and the camera loved the details of the dress. If you haven't had a look at this amazing designers dresses take a peak at her dresses by following the link in the suppliers list. You will be blown away!
After a very fun bridal prep we headed over to such a beautiful ceremony with tears, and so much laughter. It is so clear to see how much these two adore each other and I just love how it comes through in everything these two did together.
After an amazing creative shoot we headed off into the reception where these guys partied hard, we had some amazing food, the cake was probably the best thing I've ever tasted in my life and we ended the night off with some sparkles..
Thank you Mr and Mrs Frank from the bottom of my heart for trusting me to capture this very important day of your lives. I hope that these photos will always bring back memories of joy and undeniable love to you both!
Main Photographer: Zandra Conway
Second shooter: Alex Feraris
Venue: Maroupi Wedding Venue
Dress: Hanrie Lues
Cake: Forever and Cake
Hair: Samantha Kalderon
Make- up: Bianca Make up artistry