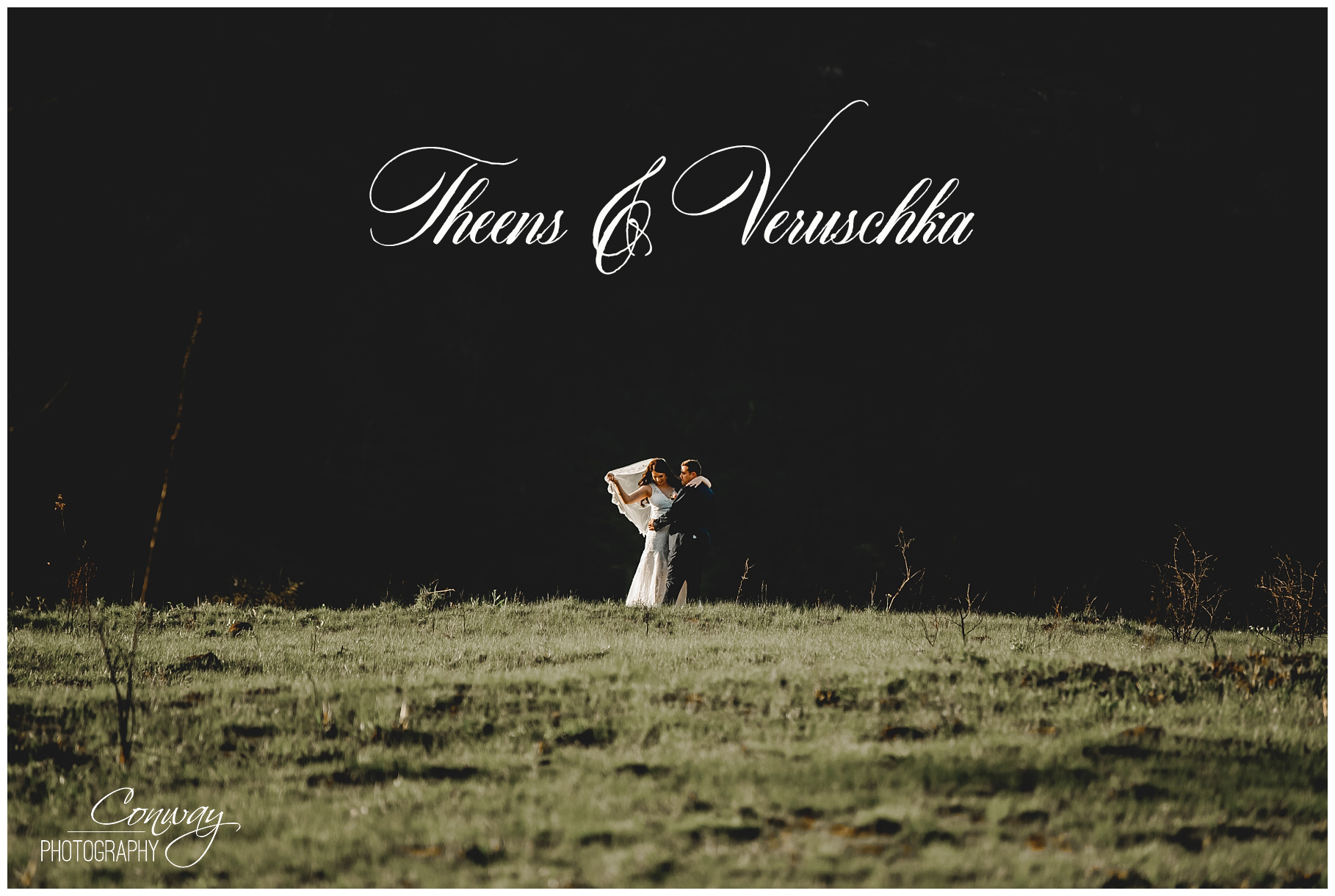 Theens & Verushka
I would like to welcome Theens & Veruschka to our blog this afternoon. Theens is a cousin of Zandra's and we have seen this couple grow together through the years. It was such an honour to be asked of them to be their photographer for their wedding day! The day started out with beautiful weather and I shot Theens at his bride's parents' home in Malvern whilst the girls were getting ready at the Lemon Tree B & B. After having some fun times with the boys at the Groom Prep I raced to the venue to get some decor shots. The venue was held at Krantkloof Nature Reserve in the community hall. We had the ceremony in the adjacent garden area. I was truly impressed with all the lovely DIY retro decor that was done by Veruschka and her family!
The ceremony was a success as Theens could never take his eyes off of Veruschka, as she walked down the aisle. The minister seemed to know the couple and their families well and gave a good word. After the vows were shared and the first kiss was officiated we ate some canape's, shot some family photos and headed for Kloof Memorial Park. I saw a beautiful tree standing alone on the banks of the park and knew this was ideal for the first few images. We played with the light and with the retinue, which was alot of fun. The images we were getting was stunning. After the park I let the retinue go and just left with the bridal couple to head for Krantzkloof Nature Reserve in Uve Rd. We hiked for a bit, looking for the perfect spot and then we found it! Light perfect, scenery – Perfect! Zandra and I shot from different angles using different lenses. We didn't even feel the time fly by. Once we were happy we went back to the venue for the reception.
The reception was alive with energy and the speeches were all heartfelt. Sonet shared a real heart throbber as she mentioned Theens's father, who had passed away, and how proud he would be of his son. The food was just delicious with lamb on the spit and roast vegetables and then was time to party, party, party! We played musical chairs and a few other famous wedding games that kept us all entertained with laughter. My legs were killing me with all the ladies we had to "sakkie sakkie" with. I would just like to thank Theens and Veruschka for believing in us and wish them all the best in their future together!
Photographer: Conway Photography
Venue: Krantzkloof Nature Reserve
Decor: DIY