A Bit About Us
We are the Conway Team. A group of ten creatives, who are specialize in film and photography. Ten years ago Zandra sold her car to buy her first camera and started the brand. 10 years ago Wade joined the team and in 2018 we decided to add video to the brand. Today we are so lucky to have such a great team to work with, who all bring talent and passion to everything that they do.
 The Photographers:
Wade Conway
Photographer / Video Editor
Aka "The boss.." Main photographer/ Album maker/ Video Editor and all admin relation stuff.. In the industry for 8 years as a full time photographer and his no filter attitude makes him pretty easy to work with! Wade started photography because of having to wait in the car for hours while I shot weddings. About 400 weddings later, he's a master at his skill!!

Zandra Conway
Editor / Photographer
Main photographer and main editor. True romantic and sucker for raw emotion.11 years ago I left my studies as a teacher and sold my car to buy my first camera.. I knew without a doubt that this was what I wanted to do after I experienced the most beautiful sunset sitting on top of lions head in Cape Town with my special friend. I love that for the past 11 years I have been allowed to capture people at their happiest, and that through those experiences I have made some lifetime friends..
Kayla Otto
Photographer
This is Kayla! So talented that she has become one of our main photographers!! Kayla has such a passion for her work and we couldn't be prouder to have her as part of the Conway team! Kayla has so much experience and natural ability to make you feel loved and beautiful which always shows in her pictures!!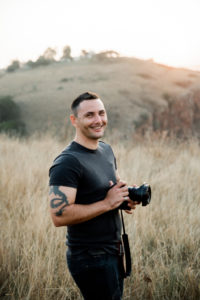 Wayne Seagreene

Photographer
Wayne has done a few weddings with us now and it's such a comfort having him around, knowing he knows exactly what he's doing with an incredible eye and a great confidence in his skill! He also has his own successful photography company.
The Film Crew

Gerrit Van Zyl
Videographer
Been with us from the beginning! Beyond talented and we are so lucky to have him on our team!!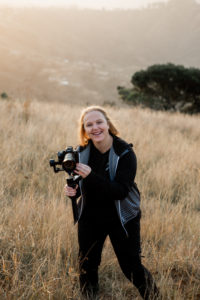 Elsie Baker
Videographer
This is Elsie. High energy go getter and always making us smile!! Elsie's energy is hard to miss and she can get a crowd going with her infectious personality.. The team would be incomplete without you!
Jade Warren
Videographer
The best organizer of the group 🙂 Jade has picked up her skill at a remarkable rate and her passion for the job is inspiring! @grapefox_graphics we are lucky to have you on our team!
Michael  Robberts
Videographer
Micheal joined our team last year and has grown in leaps and bounds! He is a hard worker always willing to learn and expand his knowledge and seeing his passion for the skill grow always makes us excited.! Sometimes, actually a lot of times we end up throwing our staff into the deep end, because at weddings you have to be prepared for literally everything and anything to happen, and that is a skill that will take you very far! We've pushed Michael and he has proven himself over and over again! It's an honour having him on the team!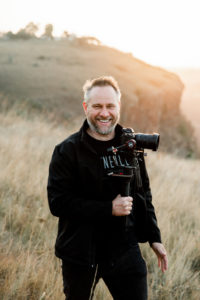 Gary Baker
Videographer
We are so excited to have Gary join our team. We are very excited to have his fun and happy personality around and to see bring his skills to action! Welcome to the team Gary!