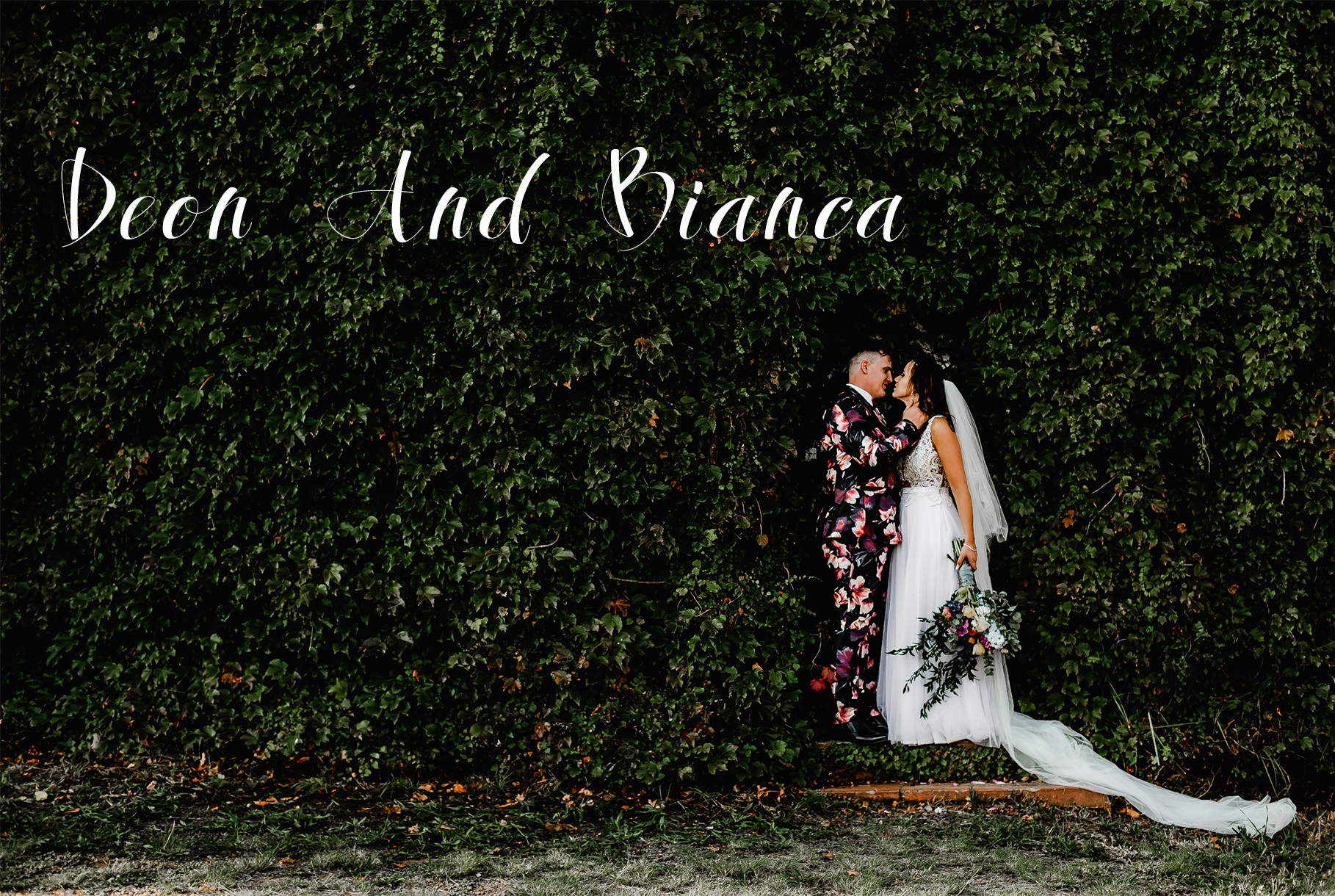 Deon & Bianca
I would like to welcome Deon and Bianca to our blog this morning. This couple got married at the old Snowflake factory that used to make Snowflake cake flour! It was super arty and a venue that has built it's own theatre! It is definately a landmark for future weddings and it had so much character… I was super stoked!
Deon and Bianca were amazing as a couple and looked after my videographer and myself. When we arrived there was just too much to capture and we were spoilt for choice of backgrounds. The ceremony took place in the old boiler rooms and the steel beams with the bunting made the venue look the part. Deon was nervous in the beginning of the groom prep but soon got used to all the lenses. The guys had alot of fun and were all good sports. The bridal prep was shot at a local B & B and gave you a vibe as if you were shooting in Thor's back garden. Bianca looked so beautiful and everything about her dress complimented her well. At the ceremony I could see tears welling up in Deon's eyes. His breath left his body as he gazed upon his beautiful bride. The message was shared and vows exchanged and before we knew it we were preparing for the exit. During the creative the retinue was alot of fun to work with and did everything we asked of them. I could of carried on shooting Deon and Bianca on their own but we were racing against time and I had to be happy with what I shot. (Which was all amazing!) This couple was very photogenic and they both loved being in front of the lens…
At the reception we were blessed with great food and hospitality and during the groom's speech the boys attacked Deon with confetti spray. Super fun. I could honestly say this is a wedding for the books. I wish you all the best guys in your journeys together and thank you for entrusting such a great day into my hands….
Suit: Willet Design Couture
Decor: Love Beloved
Caterer: Nyama
Minister: Kyle Barnes
Hair: Quintin Frazer
MUA: Candice Leigh
Venue: Snowflake
Photographer: Wade Conway
Videographer: Gerrit Van Zyl