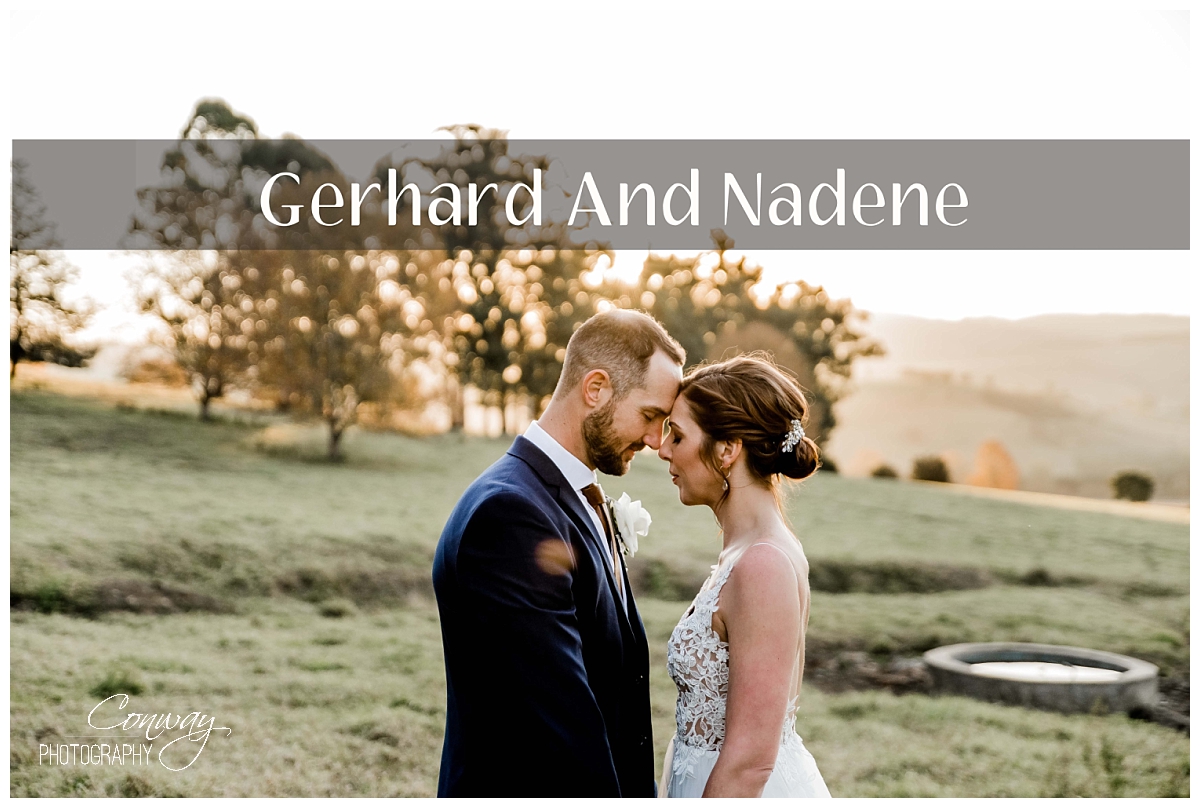 Gerhard And Nadene
I have looked so forward to sharing these images on our blog. I knew when I first met Gerhard and Nadene that this was going to be a very special wedding. And being my first time shooting at this gorgeours venue Corrie Lynn I was super excited! Gerhard and Nadene have been dating for 14 years yet they couldn't keep their eyes or hands off each other and capturing their story was so easy!
Nadene looked absolutely beautiful in her Jeannelle l'Amour Bridal dress and how absolutely gorgeous is her bouquet. I am such a sucker for big beautiful green bouquets.
The venue had such beautiful elements, of barn and livestock and rustic colors. I felt like there was something to shoot at every almost corner.
Also in all my years of shooting, I have seen many different wedding cars but when the vintage blue combi came up the driveway I was overly excited because it would be a first for me and a dream come true actually. I am a little obsessed with these combis.
Gerhard and Nadene had a very special ceremony with Nadenes sister in law singing as Nadene walked down the isle, and Nadene's brother doing the ceremony. I loved how close this family was and it was really special getting to capture all this.
After the ceremony, we headed to the creative and I got a full hour with the combi with some amazing light and even better chemistry with Gerhard and Nadene who clearly were obsessed with each other.
We then headed to the reception which was beautifull decorated. There was so much laughter, warmth and love within the room and I felt really privileged being witness to this.
Thank you so much for letting me be part of this incredible day guys!
Venue: Corrie Lynn
Flowers: Jo from Corrie Lynne
Dress:Jeannelle l'Amour Bridal
Dj: The wedding Dj
Make up:Laura and Co
Decor and hire: Desire2hire
Photographer: Zandra Conway