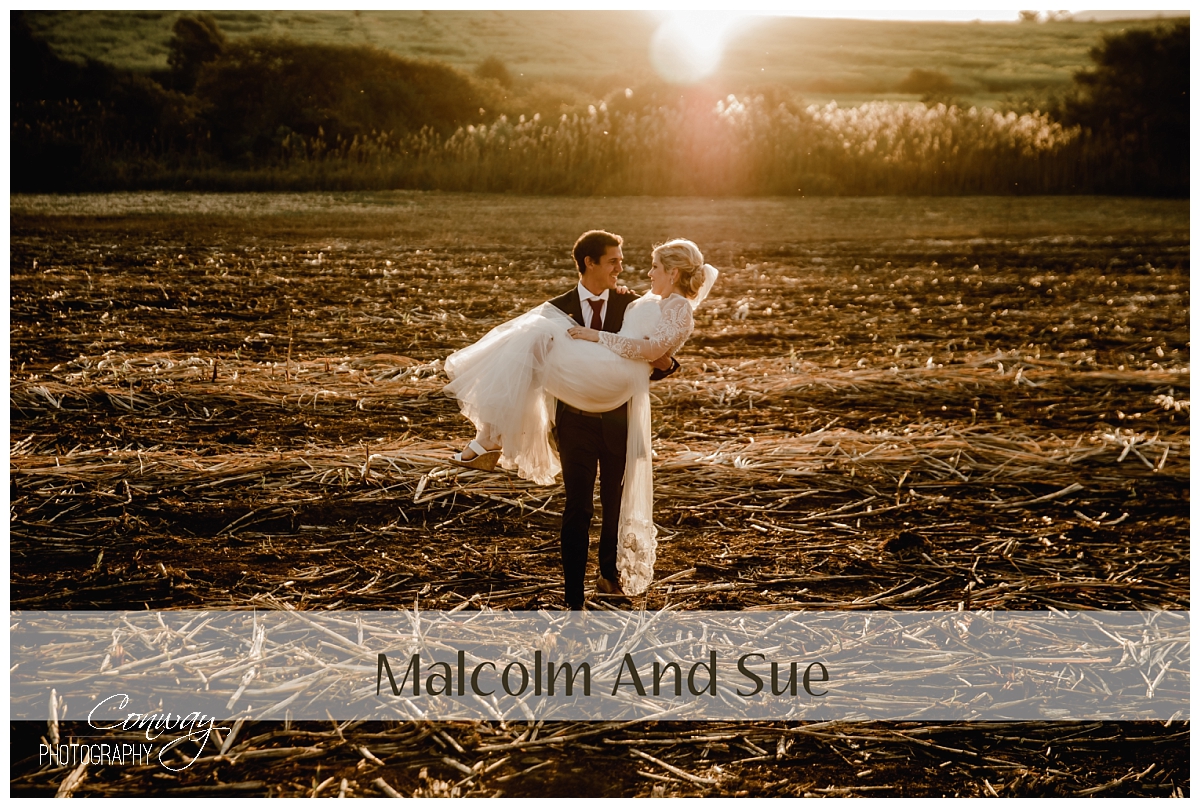 Malcolm & Sue
We would like to welcome Malcolm & Sue to our blog today! This couple got married at Shalwyn in the Tala Valley. I have shot at this venue quite a few times before and we have always had successful weddings at this venue. Sue and Malcolm's wedding was one of those successes!
I arrived at the groomsmen at a guest house, just up the road from the venue. They were all laughing and full of jokes when I arrived and I began with the whiskeys and open shirts to set the tone. The red ties with the dark blue suit worked really well together. After the Groom Prep was completed I then left for Chinook guest house near the Tala Game Reserve. The girls were all super excited and Sue was having her final touch ups of make-up done. I enjoyed shooting the flower girls, one being Sue's daughter, as they were so cute! Sue handled the camera well and it wasn't long before the rest of her family arrived all excited for the day…
The Chapel in the forest was an absolute winner! Sawdust on the ground to keep everyone's shoes clean, with purple foliage in tiny buckets running on the sides of the aisle. Everything looked so picturesque! The ceremony was beautiful and Malcolm could hardly hold his breath when he saw Sue walk down the aisle to meet him. The Pastors performing the ceremony were a husband and wife duo and shared the message together to the audience. They did a great job and after the vows were shared and everyone celebrated with the petal throwing!
The retinue at the creative shoot were wonderful to work with and they made my job easy. There was beautiful sunlight and the burnt and cut cane really helped with my composition. The winner was the bridge by the lake and the cabbage patch!
At the reception there was lots of pink shots going around that tasted like a strawberry milkshake. The MC had an assistant going through the safety regulations protocol of a ship and all the speeches shared had lots of dirt on poor Malcolm. The food was delicious and when it came time to party all of the guests "let their hair loose" and got down to some serious fun!
I would like to thank Malcolm and Sue for allowing us to be a part of such a beautiful day! We wish them only success in their future endeavours together!
Venue: Shalwyn
Ministers: Luke & Mark Ducasse
Decor: DIY
Cake: The Cake House
Dresses: Lorna Scott
Suits: Suit Yourself
DJ: DJ Worx
MUA: Kendyl McPherson (Nixon Makeup)
Wedding Planner: Sue / Hamblins